If you're anything like me, you have no time to read for pleasure during the school year. Summer is my favorite season to dive into my ever-growing reading list. Naturally, as I read for enjoyment, I still tend to read through an educator's lens. I gravitate towards books that can be used in an academic setting; in doing so, I always find new book recommendations for high school students.
Whether you're looking to add more BIPOC authors to your course outline or simply looking to spice up your syllabus, I trust this list will offer some great recommendations. This list of high school-level books has been curated to include new books for teenagers, as well as classic literature relevant to today's classroom.
Every book on this list has been both read and taught by a high school English teacher; with that said, please note that several of them contain mature subject matter. These sensitive topics may not be mentioned in the synopses below. Everyone's threshold is different, which is why I always recommend consulting Book Trigger Warnings. From a trauma-informed perspective, it is important to explore any novel you bring into your classroom so that you can adequately support your students' safety and well-being.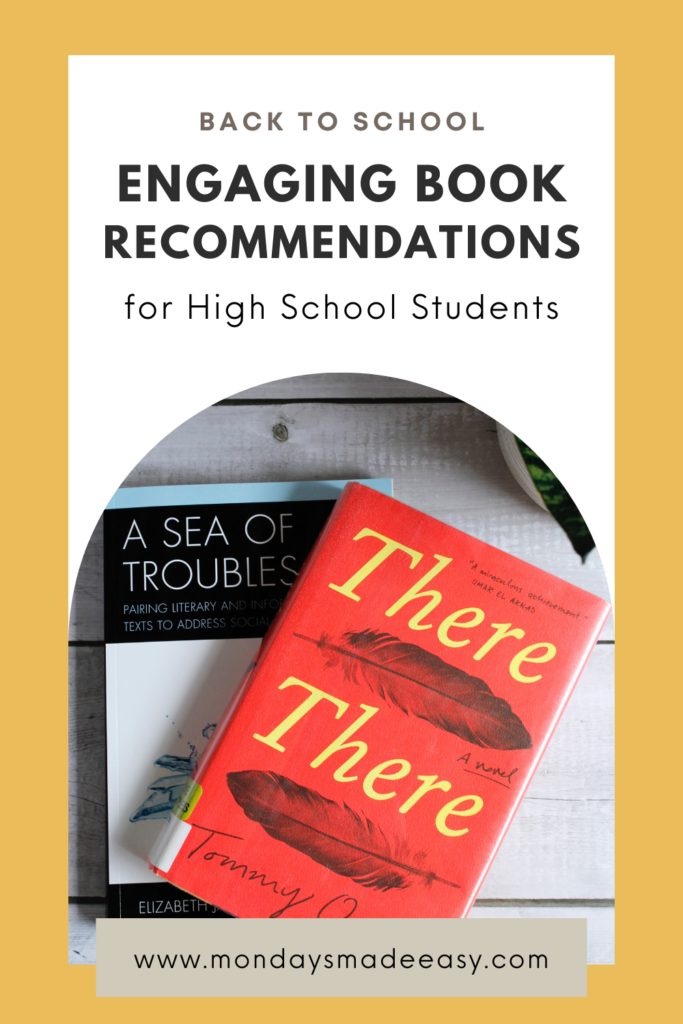 New Book Recommendations for High School Students
Internment by Samira Ahmed (2019)
Trigger Warnings: Assault, Islamophobia, Internment, Violence (learn more on Book Trigger Warnings)
This recommendation comes from community member Ms. Maggie Bryant (IG: @ReadingMaggie). Internment is a dystopian novel set in the near future. Layla Amin is a 17-year-old Muslim-American who is detained in an internment camp under the direction of the islamophobic president of the United States.
Although violently oppressed, Layla is inspired by hope – she manages to lead a resistance movement. She enlists the help of other Muslims who are also held captive, as well as the help of her boyfriend who lives outside of the internment camps.
Just Mercy: A True Story of the Fight for Justice by Bryan Stevenson (2018)
Trigger Warnings: Incarceration, Racial Injustice, Death
My friend Mary-Anne (IG: @muchadoaboutteaching) has opened my eyes to the relevance of this book in modern-day society. Just Mercy explores the American prison system through the narration of Bryan Stevenson, a lawyer working for inmates awaiting execution in the Southern United States. In doing so, this book explores capital punishment and mass incarceration, with racial injustice as a focal theme. This nonfiction title has been adapted from its original version to suit young adults.
Beartown by Fredrik Backman (2016)
Trigger Warnings: Child mortality, homophobia, suicide, rape (learn more on Book Trigger Warnings)
Here's another great book recommendation from community member @ReadingMaggie! Beartown is a novel that will appeal to the athletes in your classroom. The common thread weaving many of the main characters together is their devotion to hockey.
Beartown is a fictional small town in Sweden known for its hockey team. The star of the team is 17-year old Kevin, who hosts a party to celebrate his team's semi-final victory. It is at this party where Kevin nonconsensually advances on 15-year-old Maya, the daughter of the general manager at Beartown's ice hockey club. The novel explores the consequences of Kevin's actions, as well as Maya's quest for justice and reclamation of her body.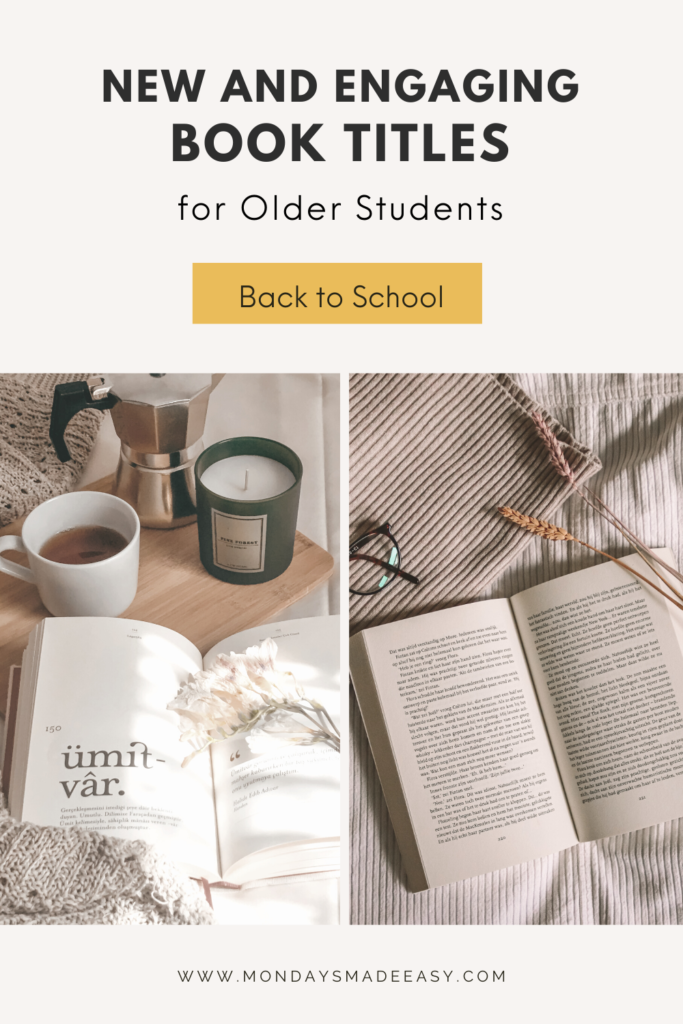 A Sea of Troubles by Elizabeth James and B. H. James (2021)
A Sea of Troubles is a fantastic guide for any secondary English teacher. This text provides strong examples of connections between literary and informational texts. Alongside these connections are guided activities to explore with your English Language Arts students.
Central to each connection is the theme of "otherness," explored in concepts including identity, sexuality, race, class, and culture. Each chapter models an in-depth exploration of classic literature including One Flew Over the Cuckoo's Nest, A Raisin in the Sun, 1984, Romeo and Juliet, The Handmaid's Tale, and more.
There There by Tommy Orange (2018)
Trigger Warnings: Institutionalized Racism, Addiction, Rape, Suicide (learn more on Book Trigger Warnings)
There There is the recipient of the 2018 PEN/Hemington Award. Classified as adult fiction, this novel would serve best in a senior English Language Arts classroom. There There follows the lives of 12 urban Indigenous people living in Oakland, California.
Although they are all interconnected, each person's story demonstrates a unique scope of experience; in doing so, Tommy Orange challenges Indigenous stereotypes by highlighting the vast identities amongst Indigenous peoples. Overall, the novel explores the challenges faced by Indigenous peoples to come to terms with their own identity and their connection to their surroundings.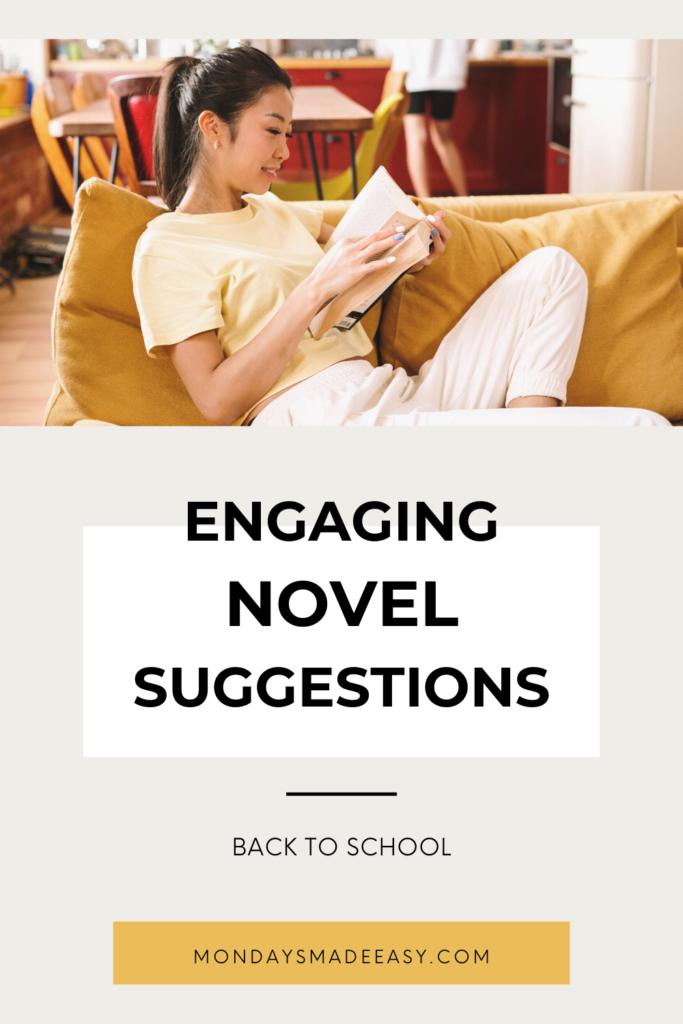 Classic Book Recommendations for High School Students
Until They Bring the Streetcars Back by Stanley Gordon West (1997)
Trigger Warnings: Sexual Assault, Incest, Domestic Violence
This recommendation comes from community member Krista (IG: @sistakraxton). Until They Bring the Streetcars Back is descriptively set in St. Paul, Minnesota in 1949. This novel is a bildungsroman about teenage protagonist Calvin Gant, a senior at Saint Paul Central High.
Calvin becomes fixated on his classmate Gretchen, an outcast who inspires empathy within him. Gretchen has a difficult home life, and Calvin attempts to help her. Calvin is reminiscent of a less cynical Holden Caulfield from Catcher in the Rye. This novel is a shorter read; additionally, the mature content in this novel is delicately addressed.
Things Fall Apart by Chinua Achebe (1958)
Trigger Warnings: Colonization, Death, Domestic Abuse (learn more on Book Trigger Warnings)
This recommendation comes from community member Emily (IG: @emilycoccaro). Things Fall Apart is the story of Okonkwo, a member of the Umuofia clan in Nigeria. The novel begins during the pre-colonial era, only to contrast the customs and traditions of the Igbo people to those of the Christian and European colonizers who are introduced later in the novel. Okonkwo is a powerful man within the Umuofia clan and gains success through his career as a ruthless wrestler. When Christian missionaries arrive, Okonkwo is resistant to the destruction of his culture.
Skim by Mariko and Jillian Tamaki (2008)
Trigger Warnings: Suicide, Depression, Teacher-Student Relationships
Skim is set in Toronto and explores the teenage life of Skim, a queer, gothic, Japanese-Canadian at an all-girls Catholic High School. This graphic novel captures Skim's life during a depressive period of her high school career. Skim's school community is coping with a recent suicide; in an attempt to mask their grief, a clique of popular girls gathers to spread toxic positivity within the school.
These circumstances alienate Skim further into her own solitude. Skim's English teacher, Ms. Archer, notices Skim's misery and offers emotional support – an act that causes Skim to fall into a complicated form of love.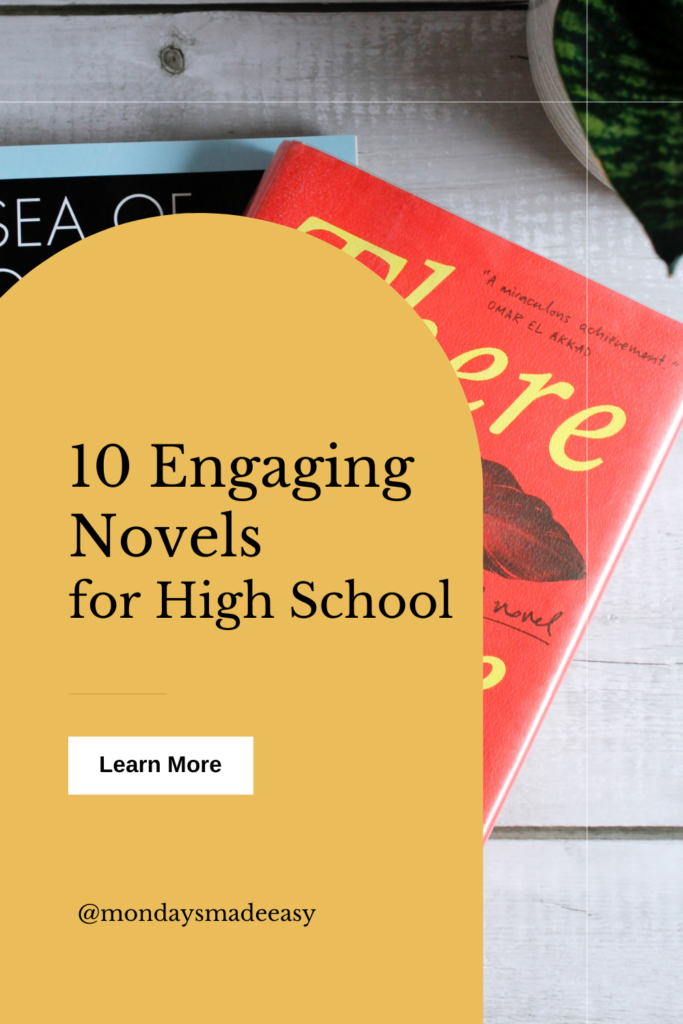 The House on Mango Street by Sandra Cisneros (1984)
Trigger Warnings: Rape, Racism, Transphobia (learn more on Book Trigger Warnings)
The House on Mango Street explores the life of Esperanza, a 12-year-old girl living in a Hispanic borough of Chicago. Esperanza's life on Mango Street is starkly different from the one she dreams of – her family struggles with obtaining adequate housing, and she is surrounded by plenty of hardship.
Esperanza wishes desperately to escape her surroundings, driving an undertone of optimism as she resolves to grow beyond her pitiful circumstances. Esperanza is delighted to mature into a young woman, yet quickly falls victim to various instances of sexual violence. Told through a series of vignettes, Esperanza shares her coming-of-age and search for identity.
1984 by George Orwell (1949)
Trigger Warnings: Torture, Violence (learn more on Book Trigger Warnings)
Here's another book recommendation from community member @emilycoccaro! Not a year goes by where I don't think about the relevance of Orwell's 1984. This dystopian novel illustrates Orwell's merciless view of the future – a totalitarian society of extreme regulation and surveillance.
The main character of the novel is Winston Smith, a working-class citizen under the leadership of "Big Brother" and his party – an aggressively intrusive and permeating political party that strives for mass control. Winston harbors adversarial opinions about the government; in a society where such thoughts are not accepted, he happens to meet a woman named Julia who helps him explore these thoughts.
Mondays Made Easy offers a comprehensive and engaging novel study for George Orwell's 1984. This unit includes activities, handouts, worksheets and additional readings and is applicable to the AP Language and Composition curriculum and senior ELA classes alike. Assess student comprehension, promote student inquiry and challenge students to apply concepts in real-life settings using this 3-week, full unit bundle. As always, full answer keys are included with each activity. To preview this resource, click here.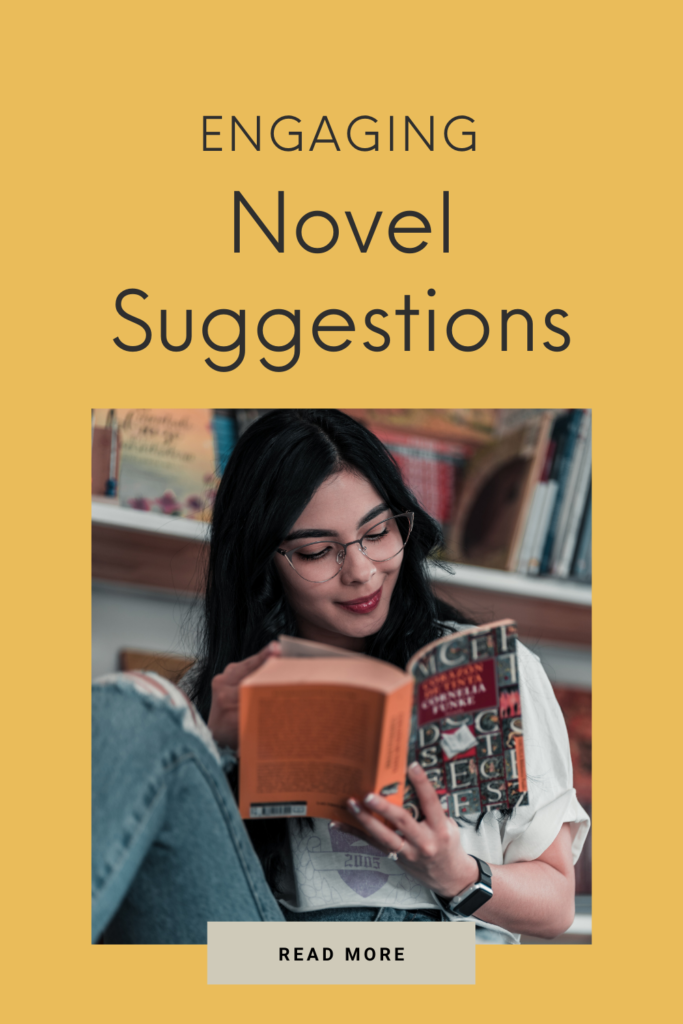 I hope one of these book recommendations for high school students lands on your syllabus this year! For more book recommendations, check out Mondays Made Easy on Instagram: